Purpose
The Sekoia Dashboards are available to help different stakeholders within a care organisation to obtain Operational Overviews. They also seek to help them significantly enhance reporting by make Quality Assurance and Compliance a simpler, transparent and much more effective process.
These are visible on the Home Page in your Sekoia Administration, and
overviews for the following are available:
Plan Status

Task Status

Resident Status

Completed Tasks

Professions (delegation of work across different professional groups)

Length of Stay (of service users)
This information is reflected in graphs on your Home Page with the option to drill down into the details and filter data based on various parameters.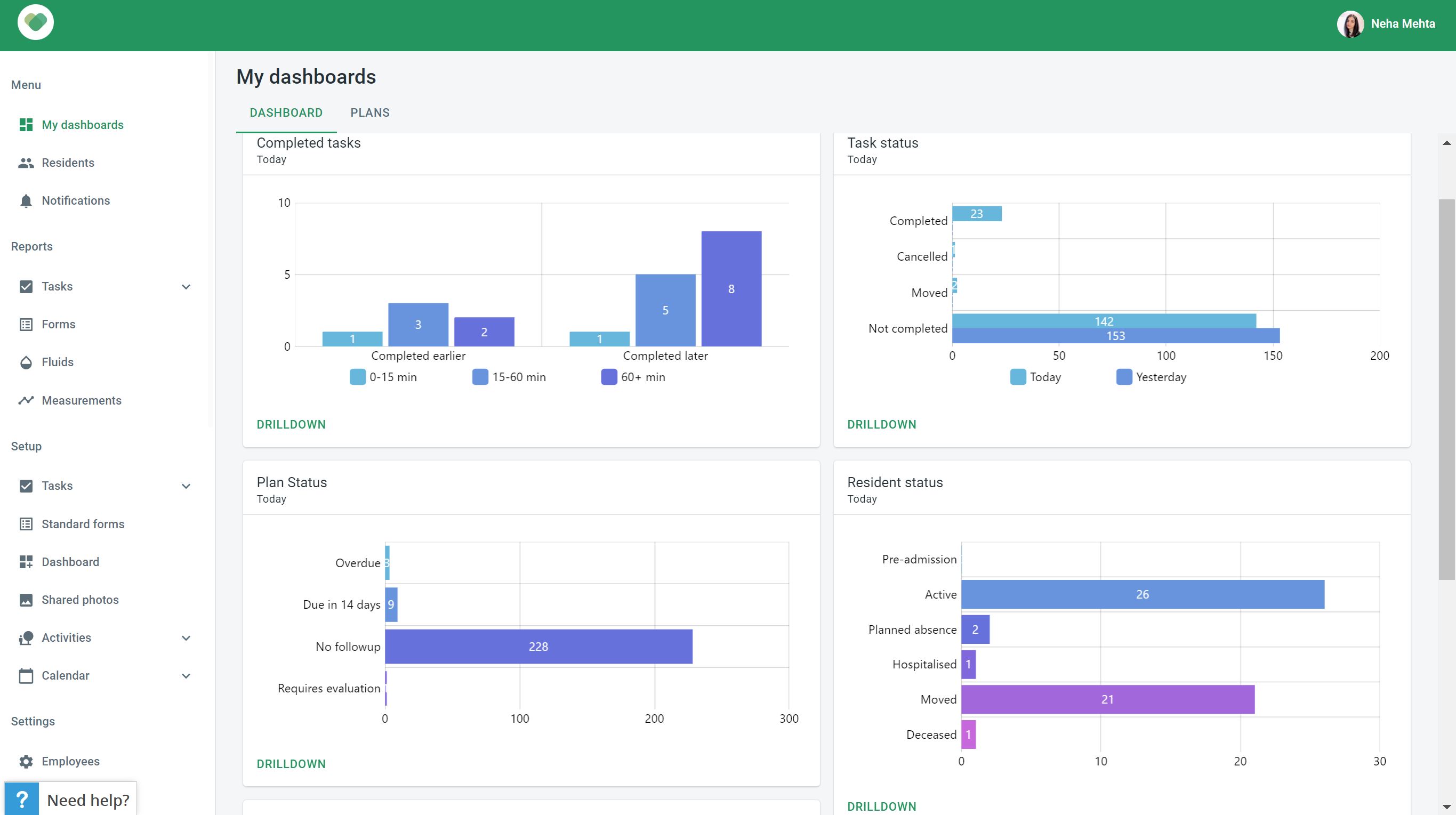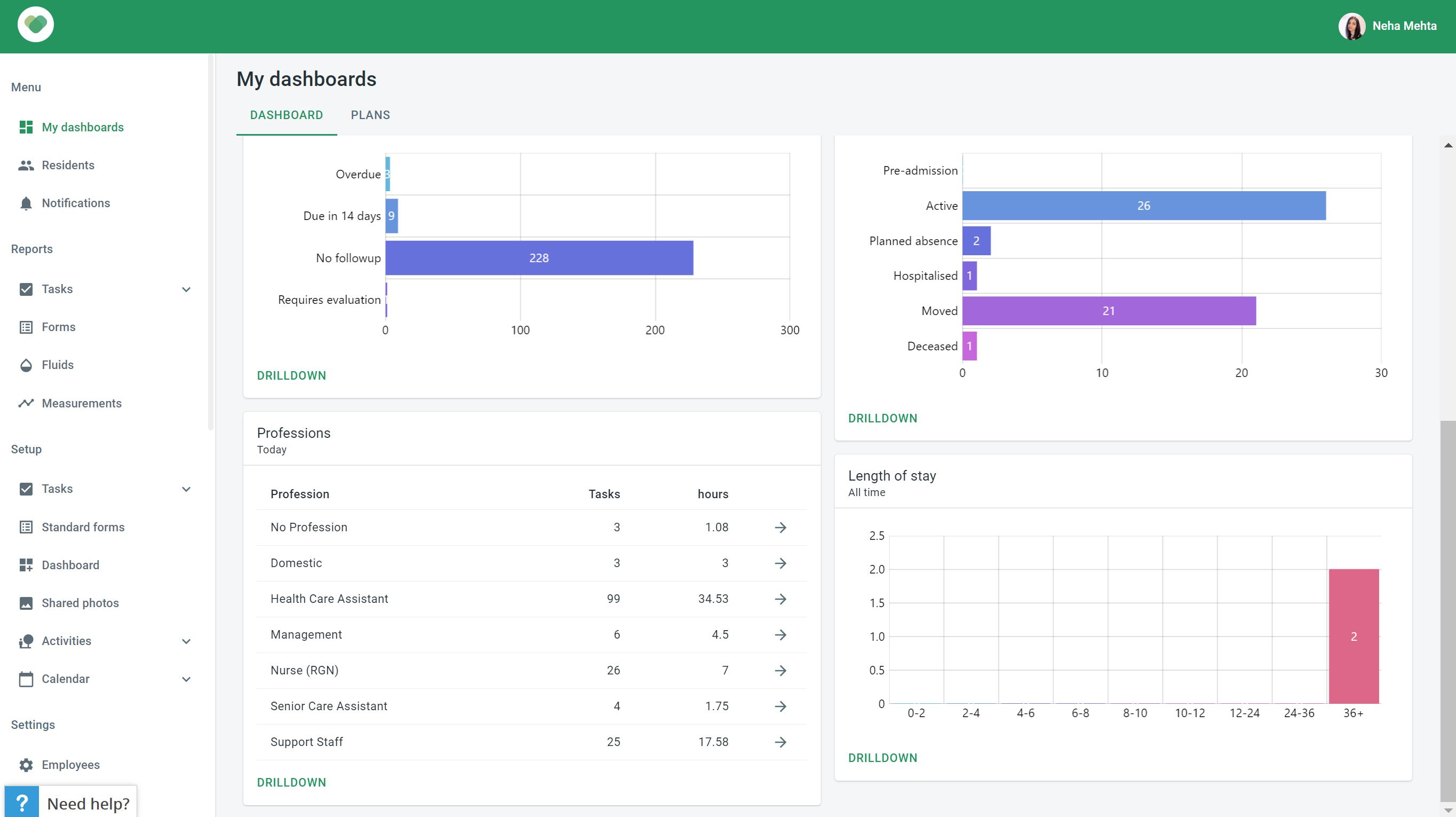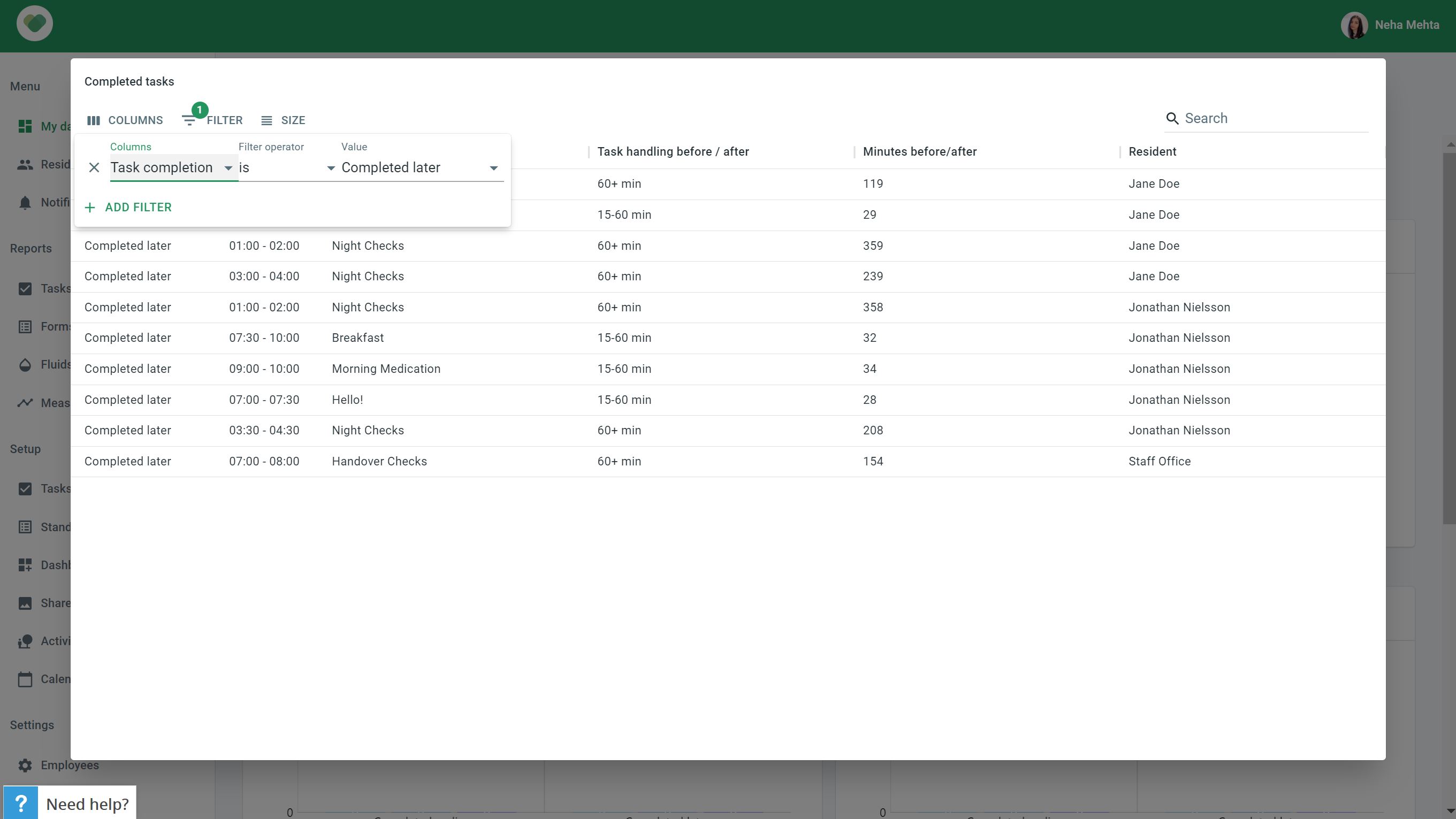 System Administrators will have the ability to decide which of these to make available in the Administration and on the App and to rename any section if need be. This can be done through the Setup section in the Administration. Please note that information available to you will be based on your affiliation/s in the organisation, i.e. whichever services/homes you work at or with.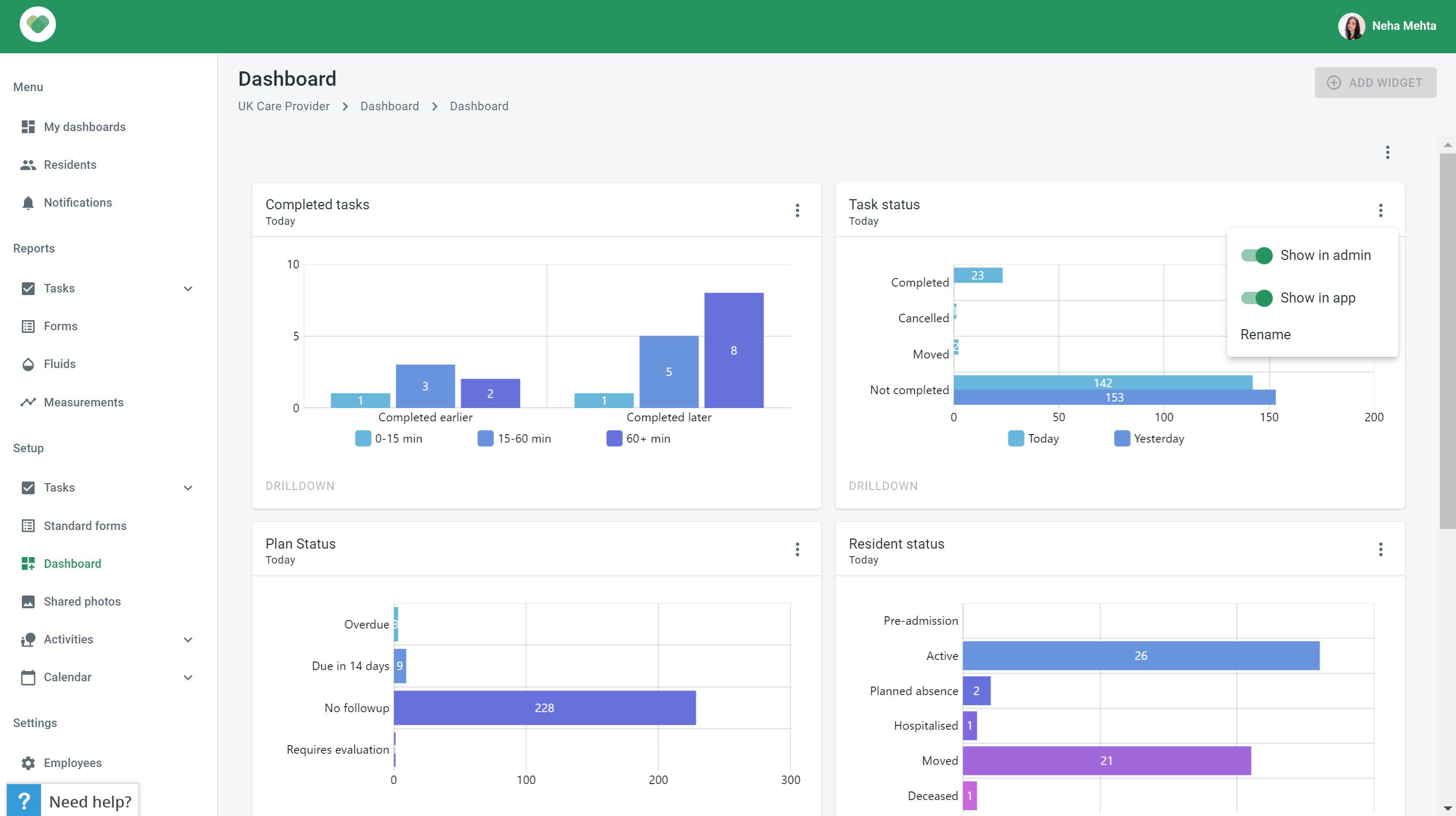 This is a new feature, and currently only a first iteration of the release is out. The feature is an ongoing development, and the next phase of its release will have more additions to it, including dashboards on Forms, which will be customisable.