As the name suggests, this feature enables

resident

s/service users to have their own

login

for Sekoia. If you have

resident

s that are independent, involved in their own care and support, have the capacity to record some of their own care as well as having access to their own device - be it a phone or tablet, then this feature will be of interest to you. It is also a great way to encourage your

resident

s to be more independent and engaged in their activities of daily living.
Once the

Resident

Access toggle is turned on, you will be prompted to set a password (8 characters) for the

resident,

and the system will automatically generate a 5 digit User ID. This will be used to Log in to the App. Once logged in, the device will remember you indefinitely, unless you log out or uninstall the App. The

login

details in both scenarios will still remain the same.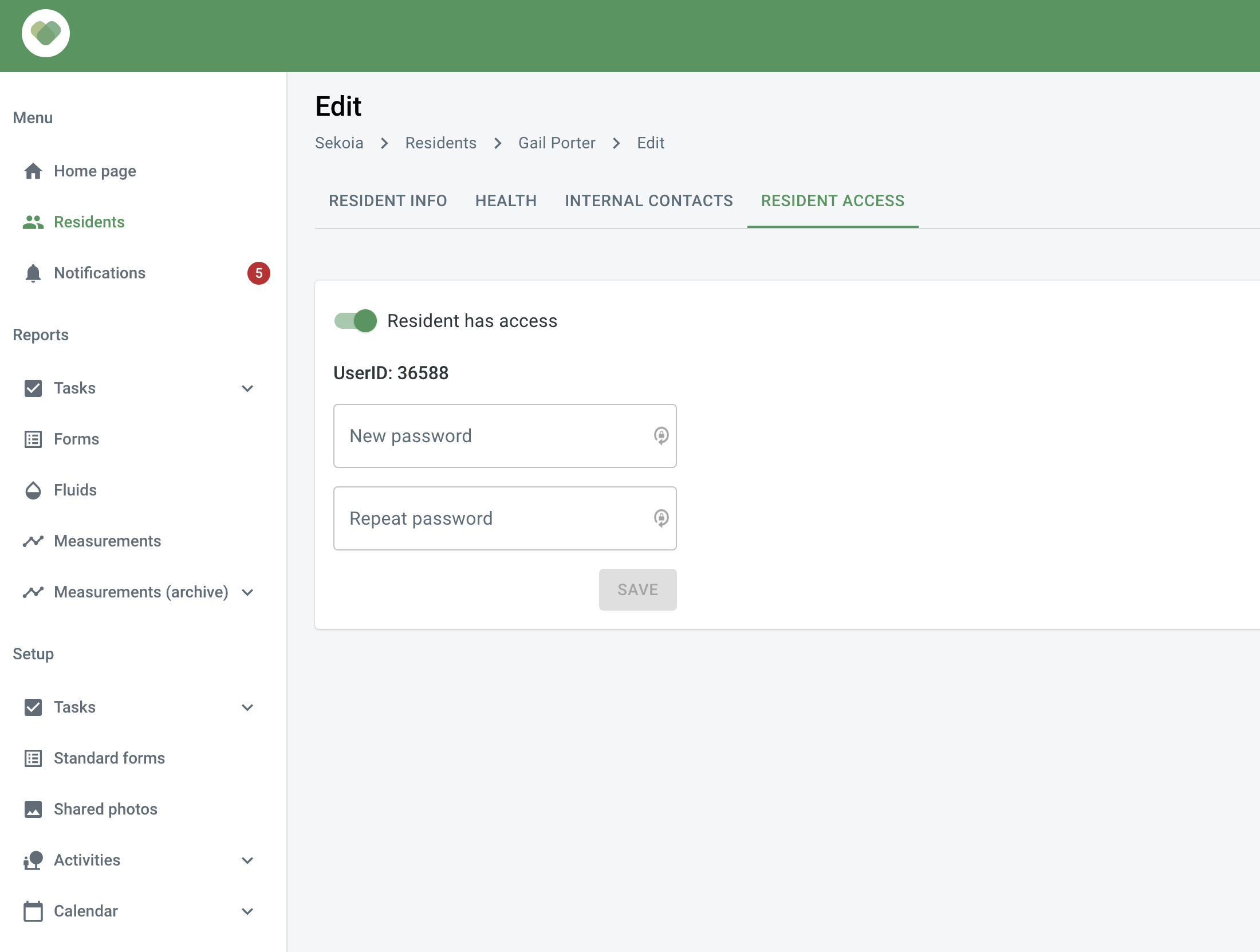 You may then 'Assign Tasks' as per usual, however you will note some changes in this window.
Firstly, you now have Rich-Text editing in the Task description, both on a Task Catalog level and when Assigning a Task. Secondly, you have the ability to upload a picture when assigning a task that most closely demonstrates the activity that needs to be carried out.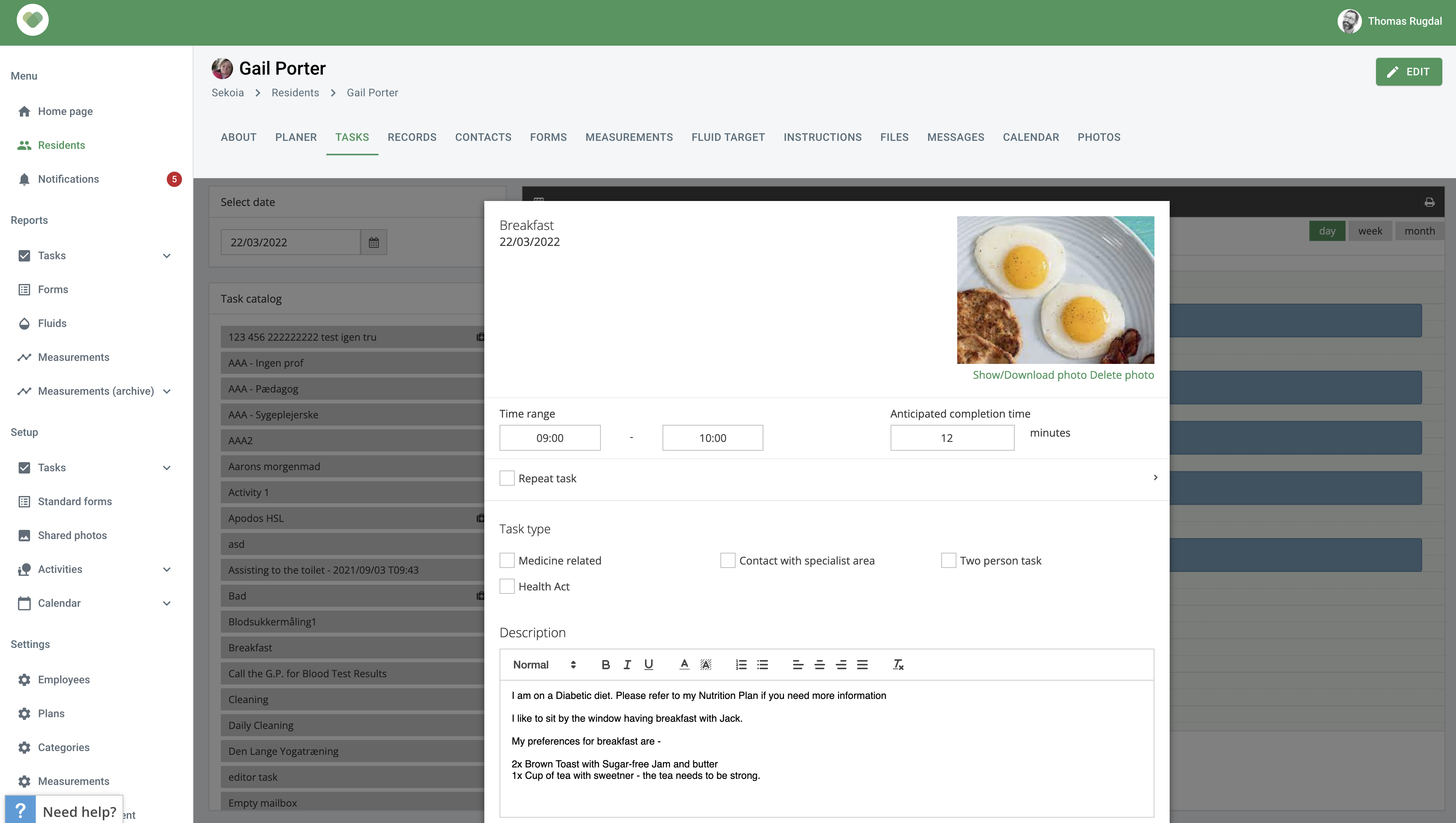 Finally, you will have the option to select the box that reads:

Resident

handles the task. You can then tag Forms and Instructions to this Task, if needed, as you do today.