Purpose
Where Sekoia enables thorough and easy evidencing of frontline care and support, there might be certain occurrences that demand more of your attention. For example Accidents/Incidents, Falls, Behaviour concerns, Safeguarding issues etc.
The Notifications feature allows relevant people within the organisation to be informed in a timely manner of these specific occurrences, so that you are able to have this information and take any necessary follow-up action required.
This may specifically be for the benefit of anyone at Head Office, not involved in day-to-day operations of the home or any Management/Seniors who need to be notified of certain occurrences.
How It Works
For the person setting this up:
In the 'Standard Forms' section, when you select the relevant Form, there is a tab for Notifications where you can set up recipients of In-App Notifications and also enable Email notifications for them.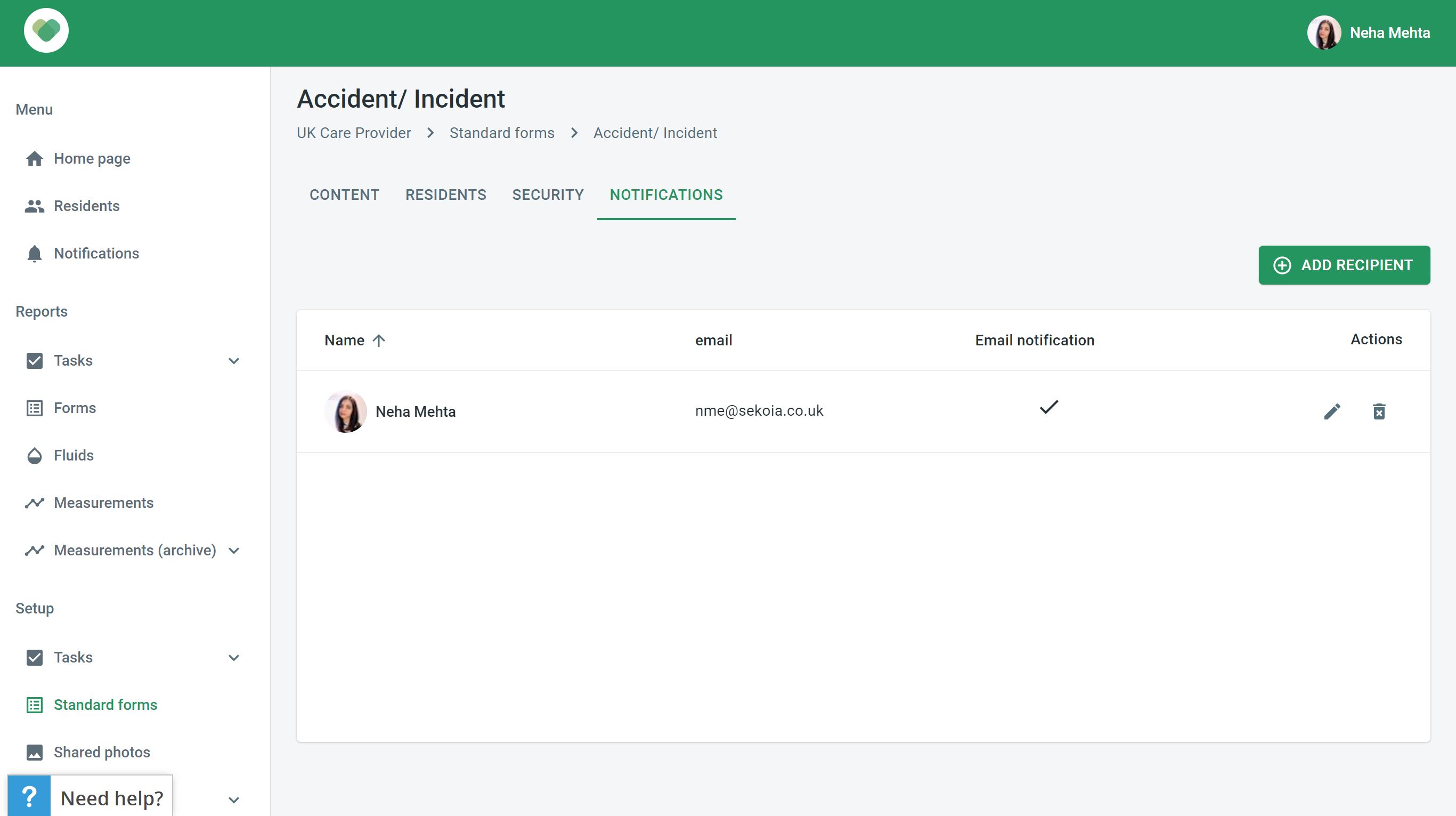 As the person being notified:
You will see a section called Notifications, under the Menu section on the left-hand side, with a red dot that will indicate that you have unread Notifications.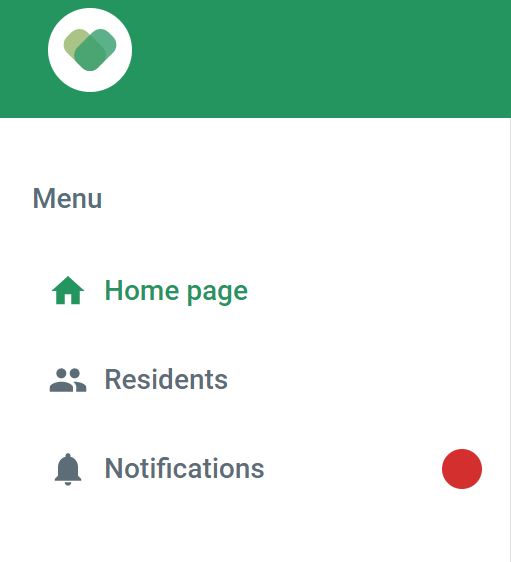 When you click on the Notifications tab, it will show you an overview of the Form submitted. You can then access the details of this within the Form report.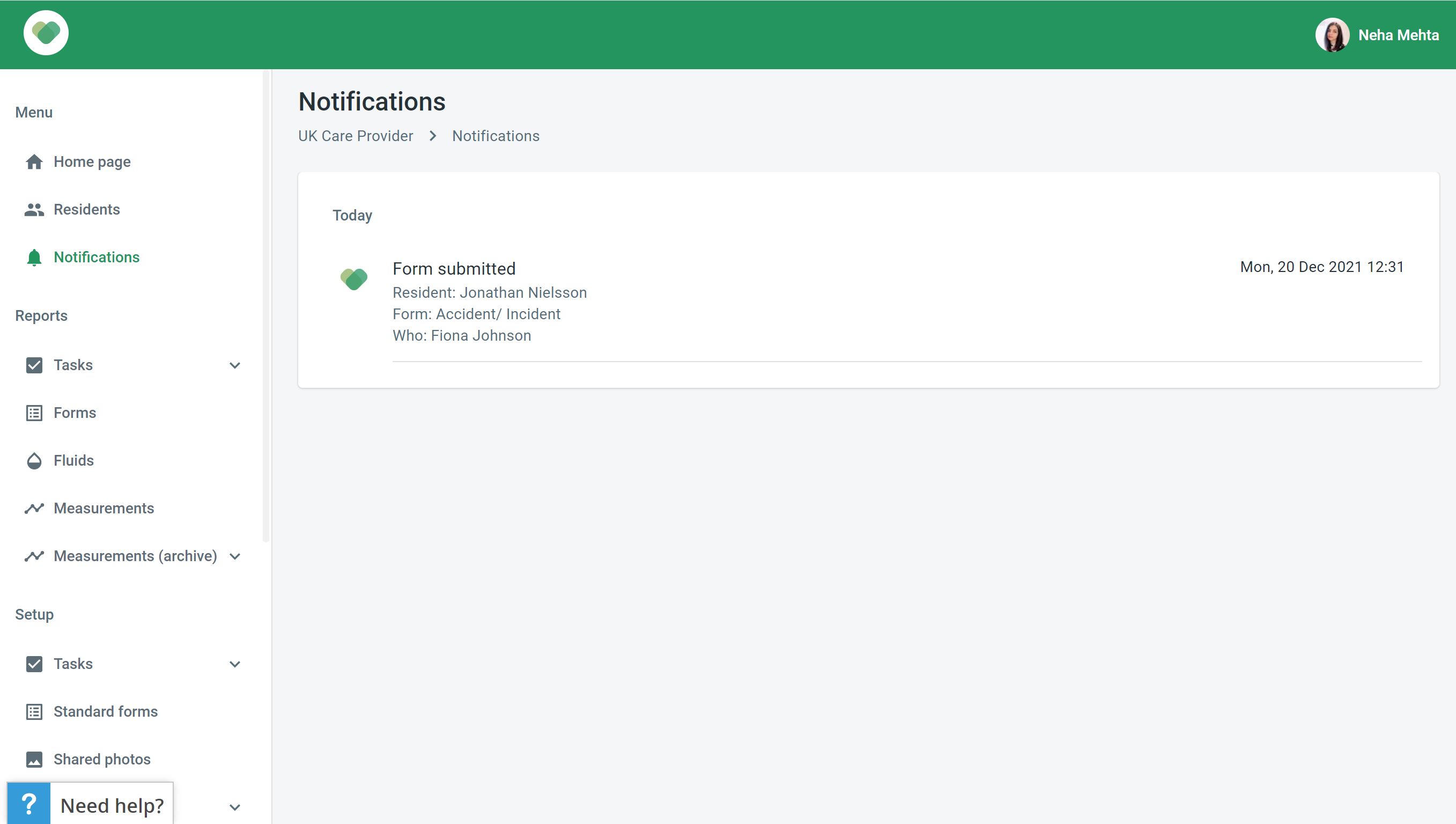 Email Notifications:
Email Notifications will be received from Sekoia. They will not carry the name of the Service User for Data Protection purposes. The email will have a link, which will take you to the Notifications overview within the Administration for more details.