Delegation
There are currently a set of professional groups in Sekoia, to which all employees are allocated. These are as follows: Management, Nurse (RGN), Senior Care Assistant, Health Care Assistant, Support Staff and Domestic.
If it is important within the remit of support you provide that certain tasks are carried out only by the right professional group or a set of team members that you know are qualified to do so, then the delegation feature may be relevant to you.
Delegation helps to ensure that the right person/s in your team is carrying out a specific task/set of tasks. This may be based either on their assigned professional group in Sekoia (as those stated above), or by creating delegation 'tags' and assigning these to the relevant staff members or by delegating a task directly to a staff member.
In either of those scenarios, a staff member that is not the right person to carry out a task receives a warning that this task does not match their delegation. It does not stop them from completing the task, however in order to do so they have to state a reason for this.
Some examples of where this may be relevant, are areas such as:
PEG Feeds
Administration of Insulin Injections
Wound Management;
whereby the home has been advised that this kind of care and support can only be delivered by someone with the right qualification or training.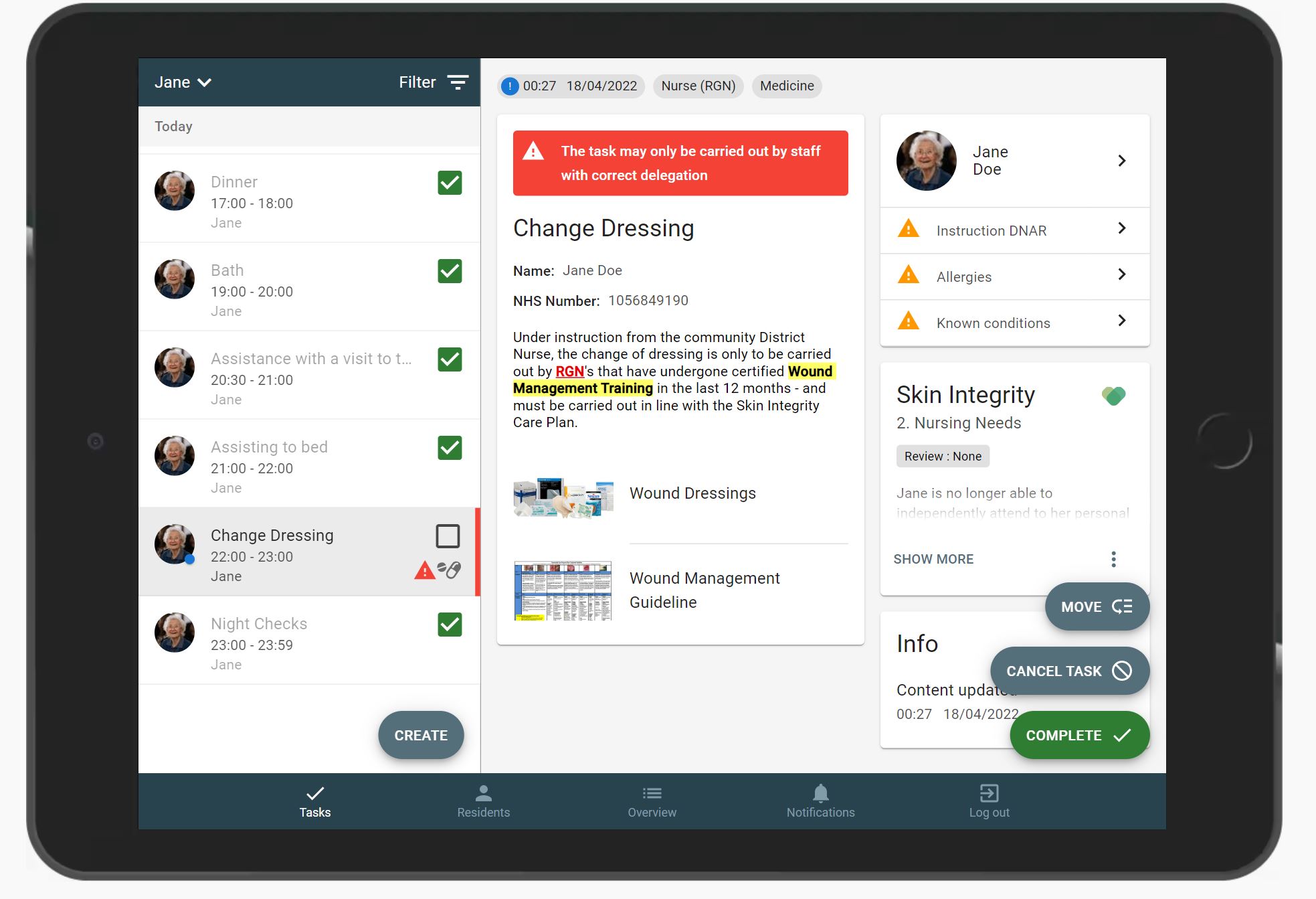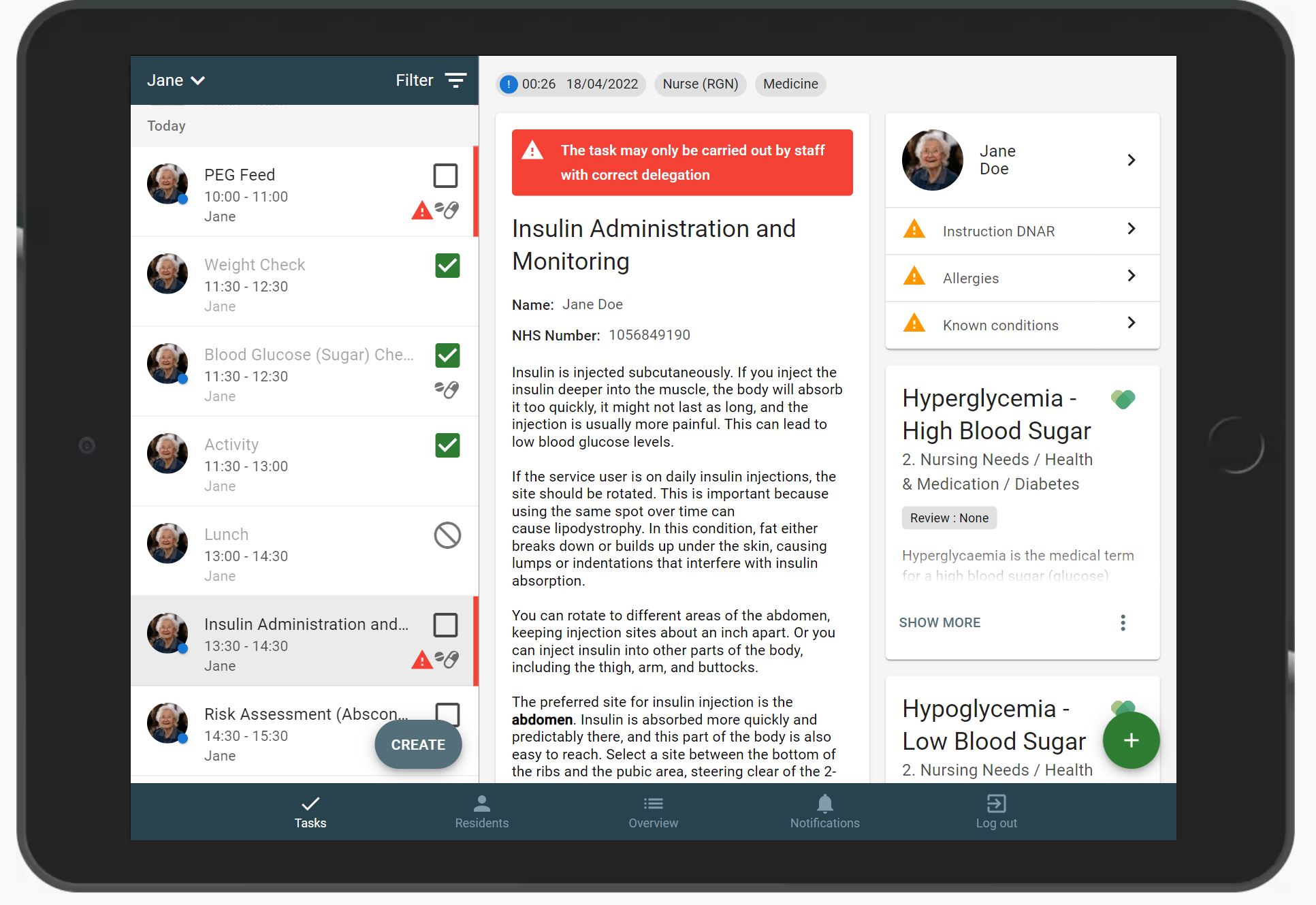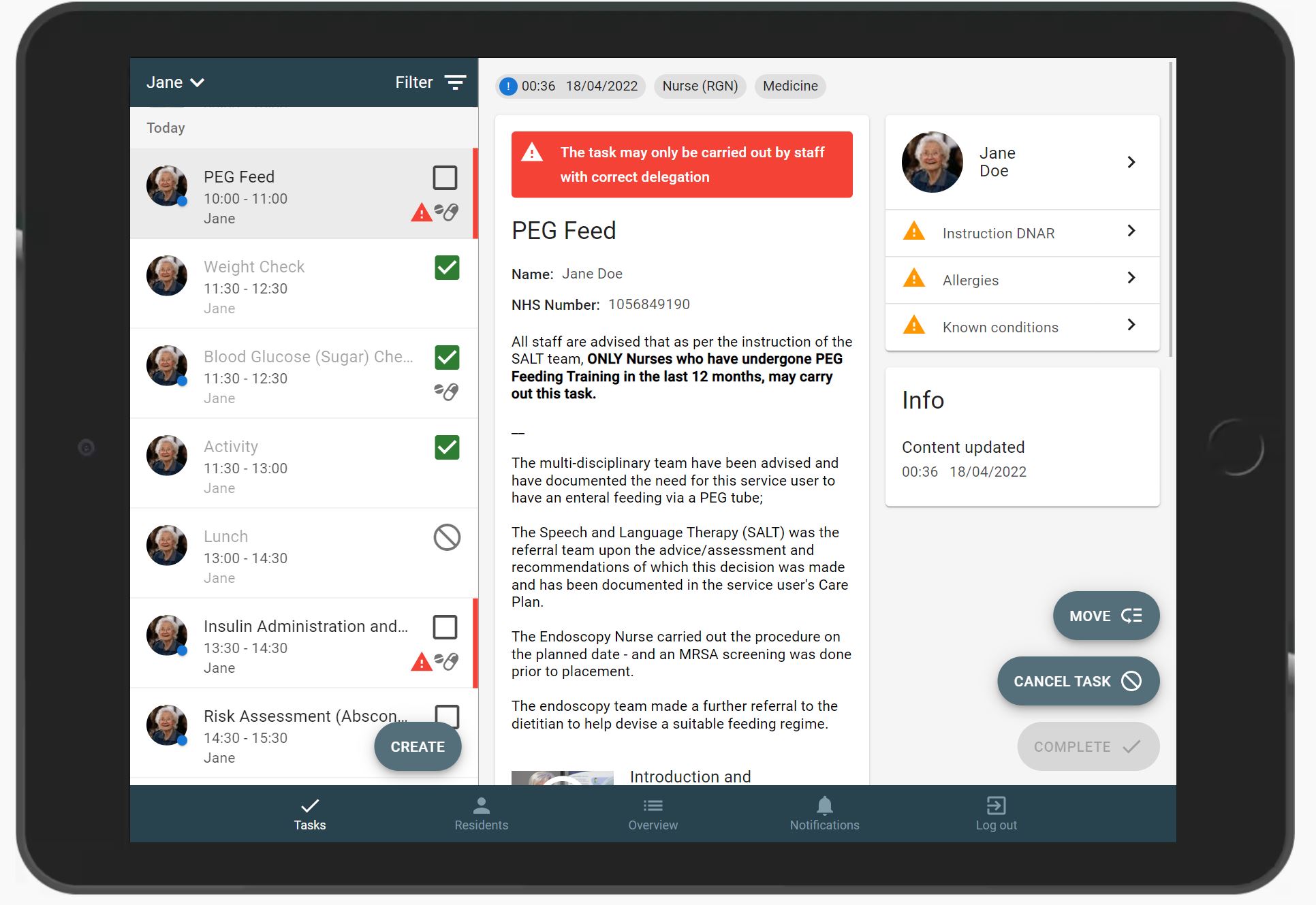 This is a brief overview. If you have any further questions on this or wish to discuss this in more detail, please feel free to reach out to us, and we can set up a call/meeting to talk it through.