Why:
It is really important that every employee takes accountability for their own User ID, PIN and Password. When you are logged into the system, then all actions carried out in Sekoia are accounted for under your name. It is an electronic signature, where everything is name- and time-stamped.
How:
When you are created in Sekoia as a new employee, you will be provided by your Organisation's Administrator with a User ID, PIN and Password that is unique to you. Remember, your User ID cannot be changed. It is a number that uniquely identifies you in Sekoia, so you must make a note of it, until you are able to remember it.
However, at this stage, you can change your PIN and Password from the computer generated details to that of your choice. The way to do so is to go to the site: admin.sekoia.one. Once there click on your name at the top right hand corner, and click on the profile tab. This should bring you to a page, where you are able to change your PIN and Password. Remember, a recommended Password is one that comprises of at least 8 characters, which may be a combination of alphabets and numbers. You PIN needs to be a 4-digit number. Please change these one at a time. It is also recommended that you change these periodically, approx. every 3 months for better security.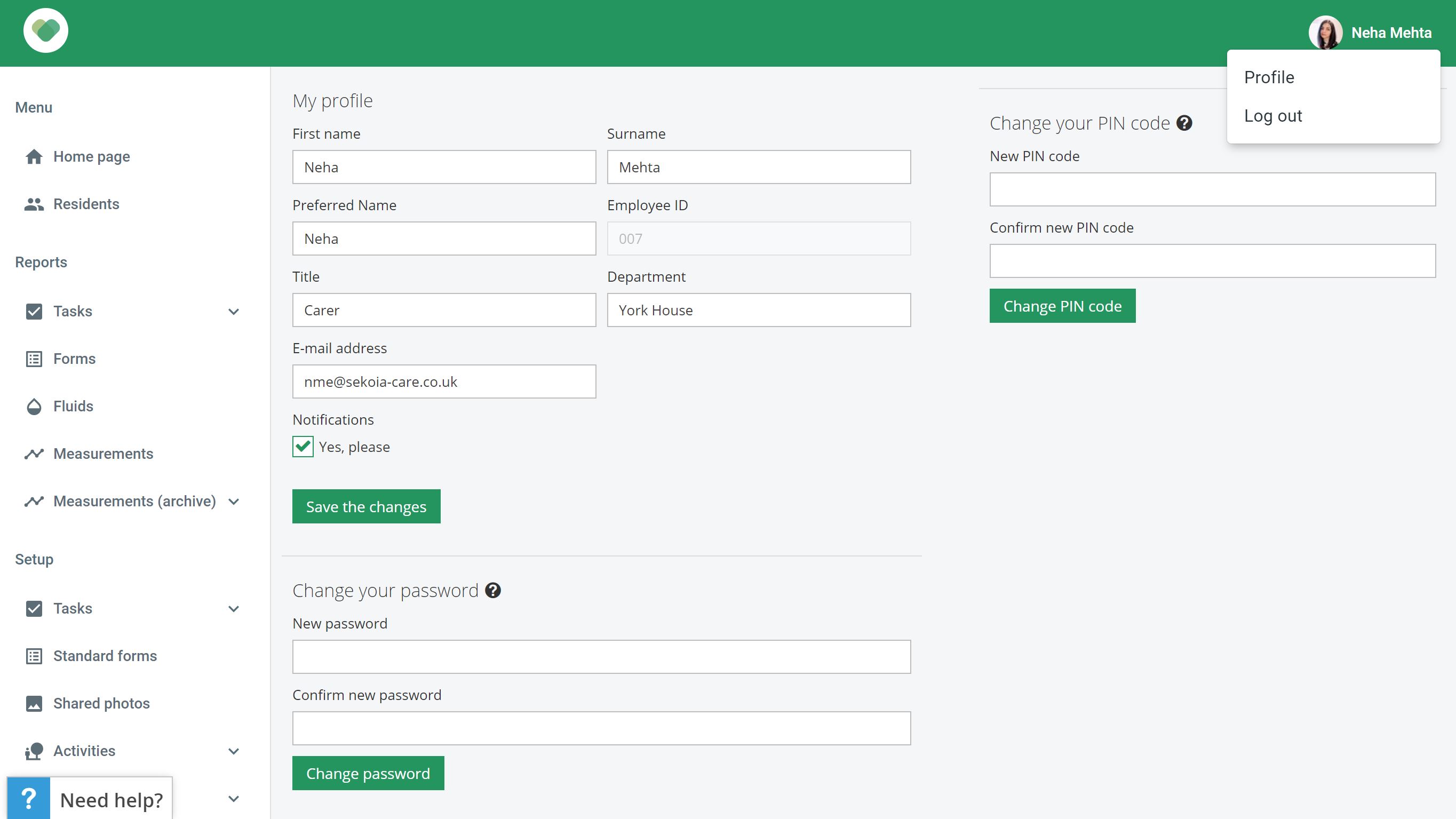 If you have forgotten your PIN and/or Password or are unable to gain access to your account, it is important that you contact your organisation's Sekoia System Administrator/ Administrator to help reset these details for you.
If you are the System Administrator/Administrator, please go into the Employees tab under Settings on the left hand side of the menu and search for the employee in question. Then click on the Security tab next to the About section and reset either PIN, Password or both as needed for the employee. Please remind the employee to go and change these details, once they have been reset to that of their own choice. They can do so, using the instructions above.