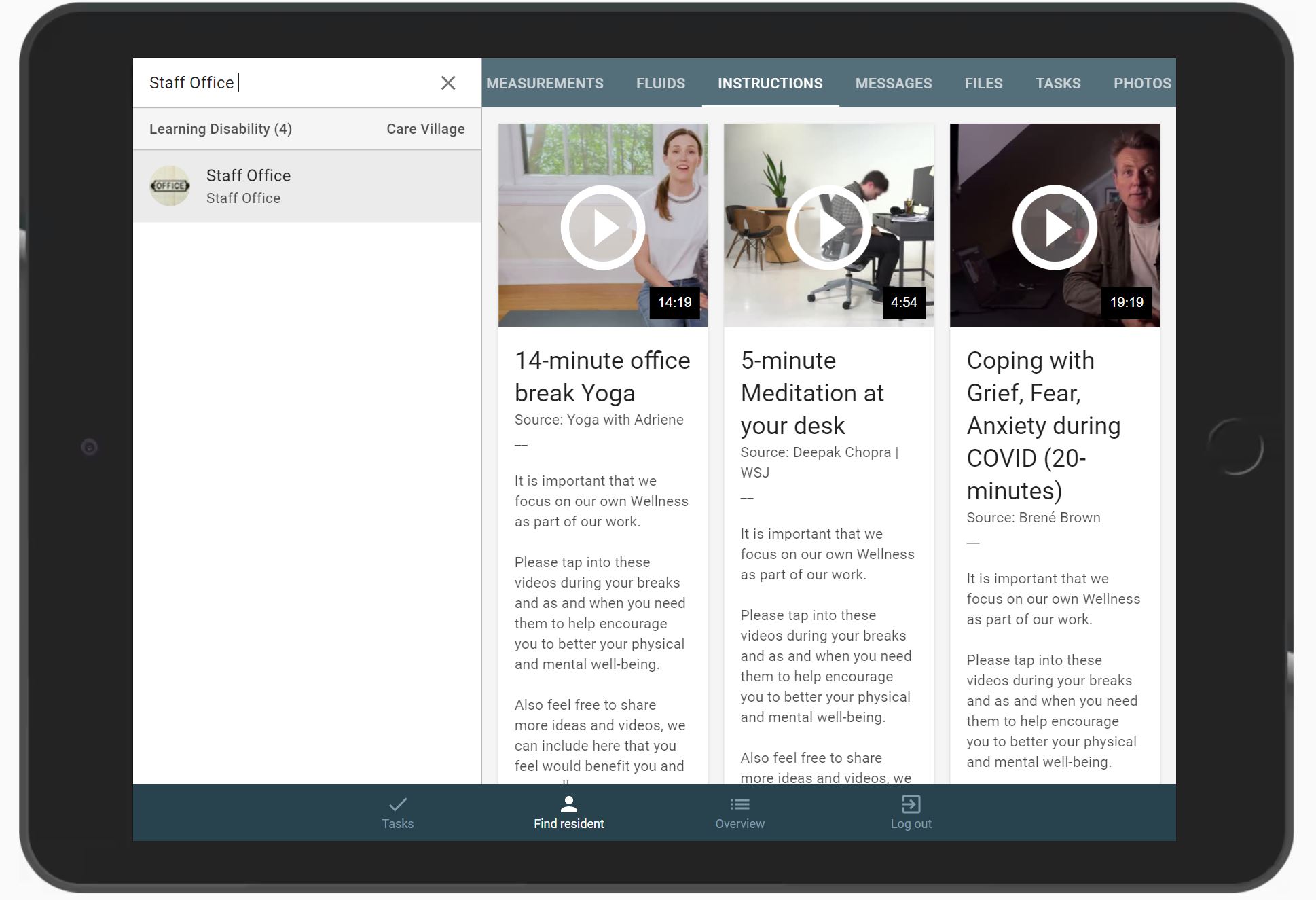 Purpose
Staff Wellness is of vital focus - especially in the current times. It is important that employees are encouraged to look after their own well-being as part of their work.
Potential Use
As you create individual service users' profiles, many of you also have a staff profile for staff-related work in Sekoia. You can use this profile to include wellness videos that you feel they may benefit from accessing during their work day - perhaps during breaks and/or whenever they need it.
These videos can be uploaded via Instructions in the Administration, and this will enable staff to have easy access to them on their own work devices.